20 Mile Hike
Requirement for the Hiking Merit Badge. This is a go there and walk back hike. We will go along the Snoqualmie Valley Trail, you can find maps on the King County Bicycling Guide Map page.
Begin south of Carnation near Camp Don Bosco, the meeting/starting point on Google Maps.
End just south of Duvall, ending point on Google Maps.
Route if you were drive in your car between the two points.

We Start at 125 feet above sea level and end at 50 feet above sea level, gaining 25 and loosing 89 over the course of 10 miles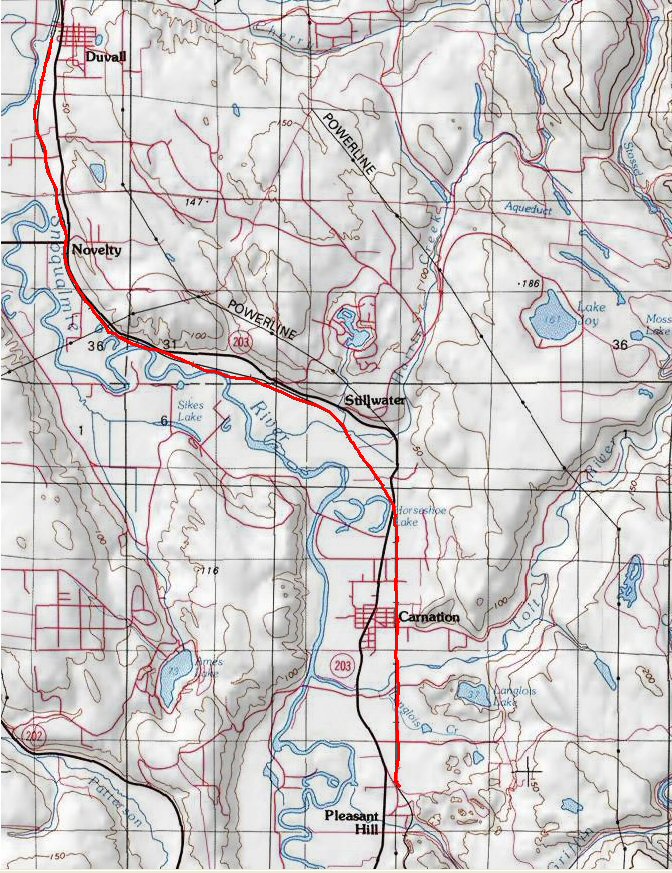 Resources